I told you we had a surprise (that is not a baby, I repeat...not a baby) and I am excited to share it with you now.
This past Saturday, Albert and I did something we've wanted to do for a couple of years now. We drove up to Kansas City, Missouri and checked into the Westin Crown Center Hotel (fabulicious by the way). Then, Albert and Brandon donned ivory and chocolate matching tuxedo's...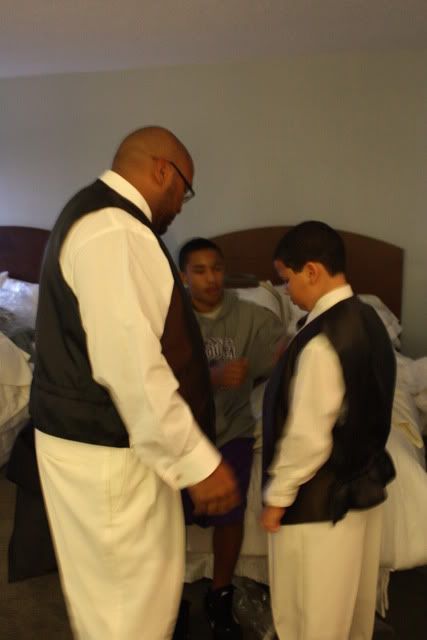 I got dressed up in a beautiful chocolate satin ball gown...
...and we walked downstairs...
...To the 2011...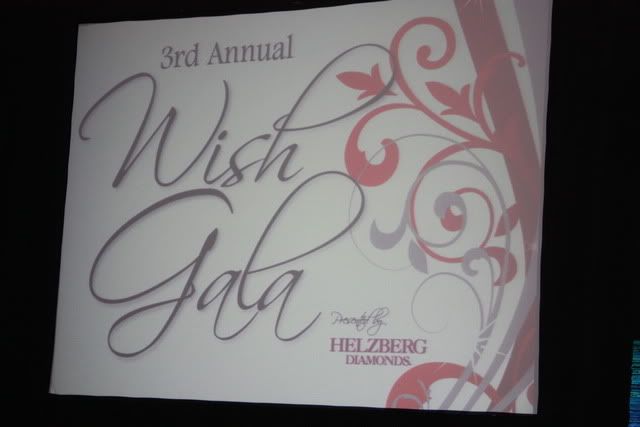 We are sending out a HUGE Thank-You to the Kansas City chapter of Make-A-Wish for welcoming us so heartily. We had an absolute blast. The gala was beautiful and we were seated at a table with other wish families who had amazing children who are surviving their illness and kicking cancer and a wide variety of other disorders in the butt! We sat with a little boy named B who is a walking miracle. Diagnosed with stage 4 neuroblastoma, B's tumors seemed aggressive and difficult to treat. However, he had an amazing, excellent repsonse to an experimental treatment in Philadelphia at C.H.O.P. and as a result, he is tumor free and has remained so for some time now...hearing that story, two years almost to the date of sweet Tuesday's passing brought tears of joy to my eyes. I remembered our friends Nick and Maddie who also lost their brave battles to Neuroblastoma and my heart felt so happy for this little boy who is beating the socks of off Neuroblastoma and his amazing family who we really enjoyed getting to meet and spend an evening with.His story is so amazing, in fact, that I will be in contact with his mother, to ask her permission to share his web-site with everyone. We also met a little girl named J and her family. J is surviving kidney cancer and is also doing beautifully. She was out on the dance floor partying and having a grand time. We saw a little boy who is surviving a serious heart condition, and a young artist who is surviving optical tumors.
We met hundreds of amazing people, people who fund the wishes all of our children make and who bring so much joy and happiness to families of sick children.
The Wish Ball was beautiful. Sumptuous food, beautiful decorations, not to mention great wine! We participated in a silent auction and Brandon bid (and won!) on an autographed Alex Gordon (Kansas City Royals) baseball bat that he cracked while hitting a home run! We watched a live auction, and most importantly watched lots of smiles. We saw people give so generously, from their hearts, money to help fund Make-A-Wish. We were so honored to be there.
Unfortunately, Brandon was not feeling well so he had to return to our hotel room halfway through dinner (where his awesome brother Emanuel had accompanied us to babysit Mia). we plan to attend next year, so hopefully Bear will be able to spend the whole evening with us then!
Here are a few more pictures of our amazing night.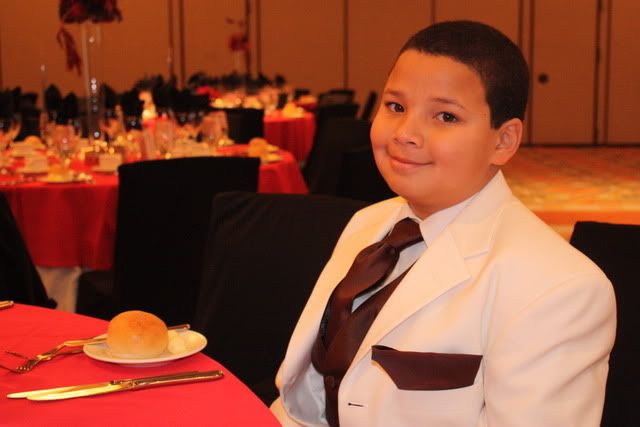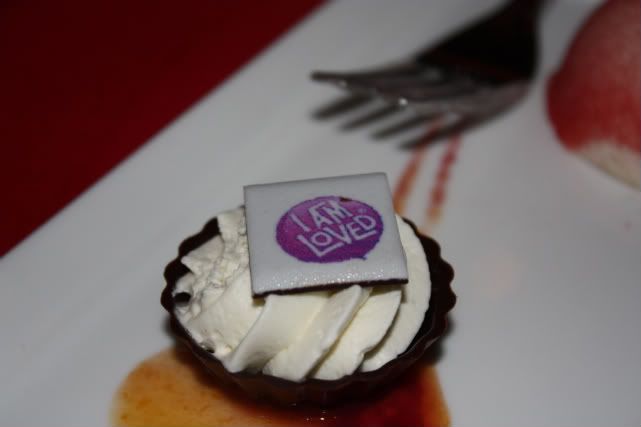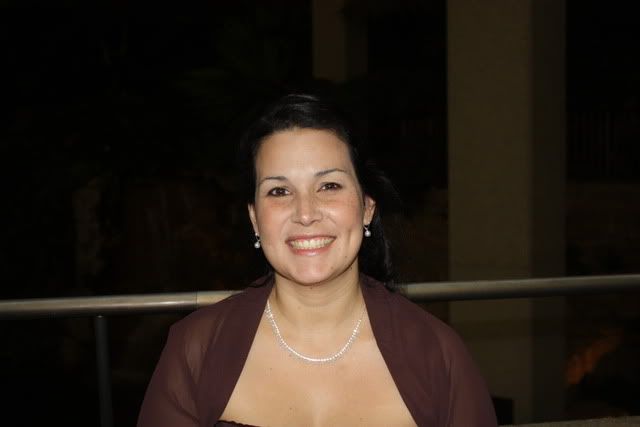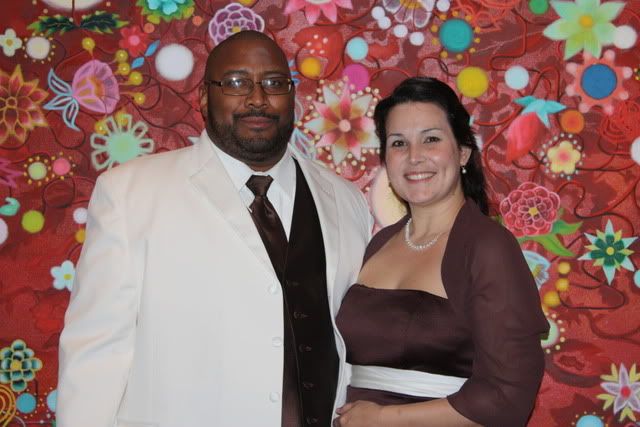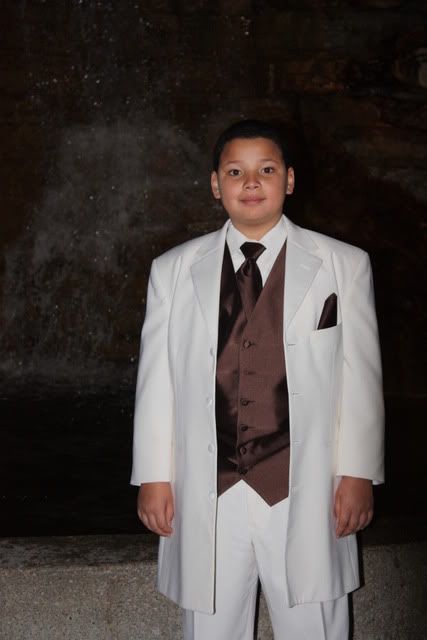 and just because the night view of Kansas City from our hotel room window was so amazing...