...get sick together!!!
This is Mia and her cousin Cade. They shared a lot of things during our trip to Knoxville. Most importantly- germs. Cade is currently hospitalized for RSV. The poor little guy has been feeling sick for well over a week now. In addition to his RSV, he also has a UTI and some type of tummy bug.
This is Mia and her cousin Cameron. Cameron currently is suffering from both the flu and strep throat. He's been miserable for the last few days and I think he's just now feeling better. He missed lots of school and generally felt very crummy. Poor Cam even had to get a shot at the doctor's office.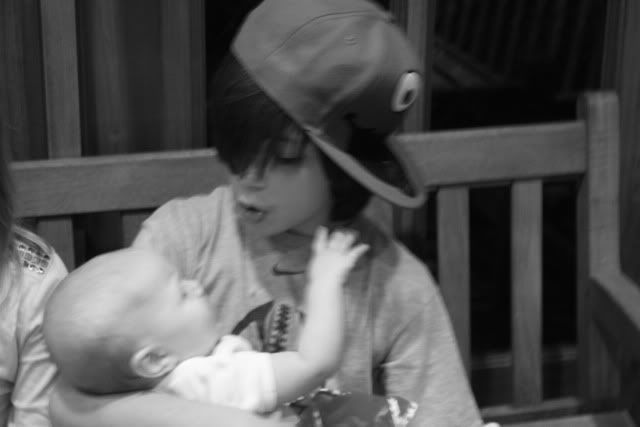 The point of these photos, of cousins who share, besides the ridiculous cute-ness quotient, is that Mia has in fact, borrowed from both of her cousins and was diagnosed yesterday with both RSV and Strep throat. Plus, she has another ear infection. Hoping for a very uneventful weekend, as we are watching her breathing very closely.
And hoping that baby Cade can be released from the hospital very soon and that he stays hydrated and feels better!