Saturday was Mia's birthday party and her baby dedication. Family and friends traveled from Tennesee and California to celebrate with us and we had a fabulous time with them. Mia's grandfather officiated her blessing ceremony and our wonderful friends Anna and Lisa, Mia's godparents, were able to be present. Mia was surrounded by grandparents, godparents, siblings, aunts, uncles and cousins. It was a beautiful weekend and I'm quite sad that its over! Here are the pictures though....we took lots of them!
The banner outside of the visitors Center where we held her party
Her blessing ceremony
Mia doesn't like the birthday song!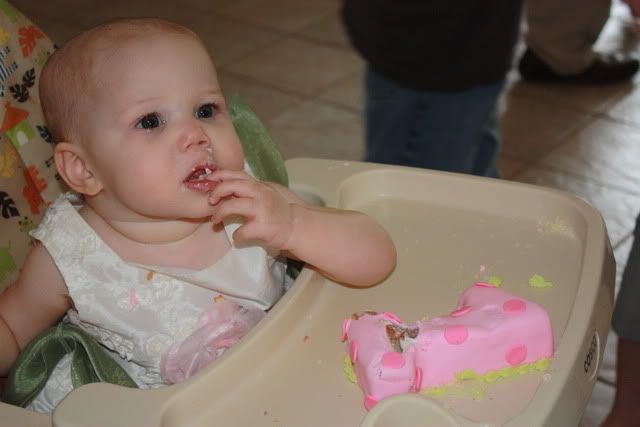 All changed into birthday outfit #2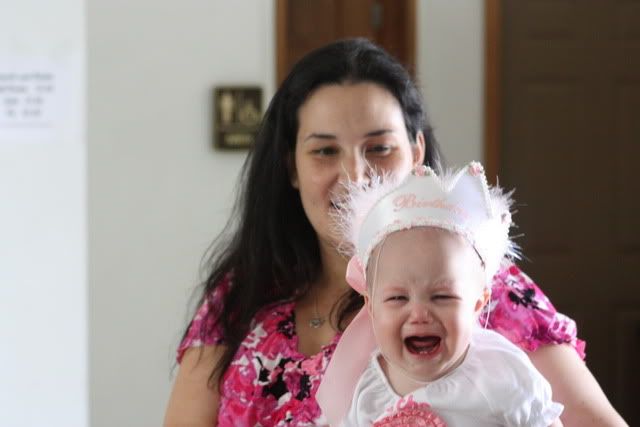 Mia's godmother Lisa
We were running a bit late, okay, more than a bit late setting up and a few of our friends waited so patiently for us to finish getting ready. We had so much fun visiting with all of our friends who came to celebrate with us and we so much appreciate all of the help and support from our family and friends. We will treasure that day and that weekend forever!