Last night was Emanuel's 15th birthday party. His birthday was actually last month, on December 26th, and we celebrated then too, as a family. But last night was his party, when he invited friends (lots of friends) and we cranked up music, had lots of food and drinks and celebrated until midnight. Well, midnight for the girls who were invited...the boys spent the night and we even had a few stay over through lunch time. I took lots of picture (of course) and here are a few of them.
I'm so proud of how Manny is growing and so proud of the man he is turning into. When I rolled out of bed this morning, still exhausted and trooped downstairs to face the mess from the night before, I discovered Manny in the kitchen cleaning up after things and in fact, he'd had the whole kitchen pretty much cleaned when I came down. I just had to dry a few dishes. I love that kid.
Here is the sheet cake that we ordered from our local grocery store. Manny actually hates cake but you can't have a birthday party without it!
Manny's friend Tyler was the D.J. of the night and supplied the great music!
Manny and Diem having fun with Mia
Hanh, who is Diem's sister loves Mia too!
Sisters!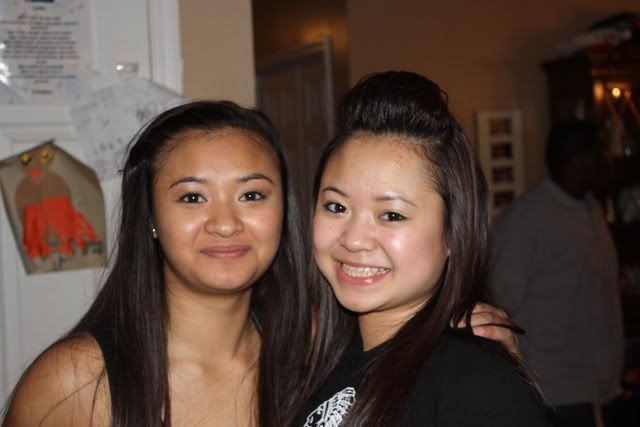 Drew and his BFF Kori!
Time for Cake...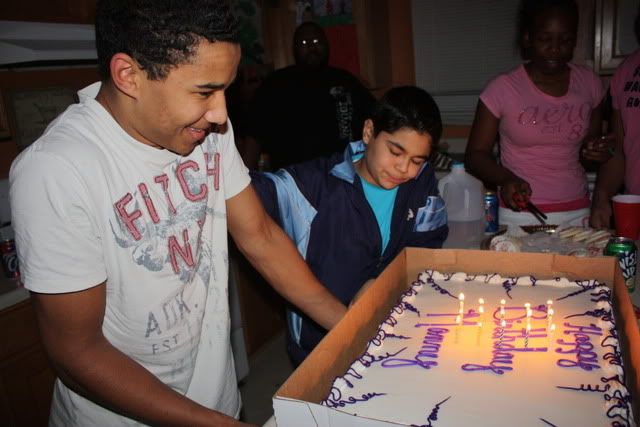 Manny and his buddy Virgil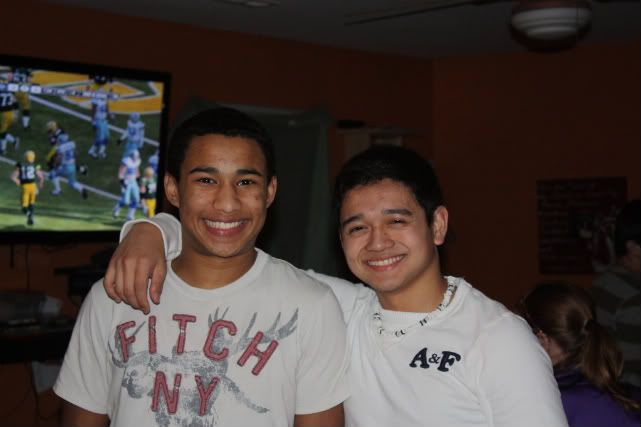 Friends...
Sharing a seat...
chilling...