The kids are back in school following their beloved Christmas Break. Most of them are readjusting to the school routine quite nicely, with the exception of Jackson who is taking a bit longer to re acclimate. Today, for example, he left his back pack at home and his homework at school. Hopefully he'll get settled down soon...
The pictures posted are a few more from our New Years trip to Knoxville. When I look at them, I see so much love and happiness reflected in all the faces. I am very blessed to have each and every one of these people in my life and in the lives of my children....it makes me happy to look at these.
Here we start with my mom's dog Missy, who persisted in climbing into my side of the bed and sleeping with my husband. That sounds funny to say....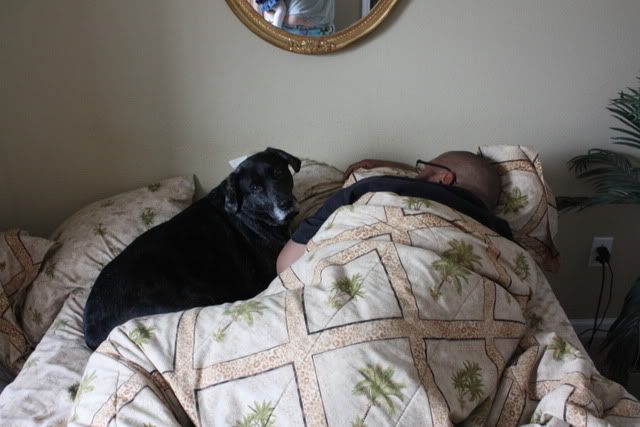 Mommy and her Mia
Mia's amazing, incredible godmothers
My awesome Mama, who is "Nana" to the grandkids and her most precious grandson, Preston...even though he gives her a rough time
Most of the time, we cannot choose our family. But in this case, we certainaly did. Mia's godmothers are most definatley family to us.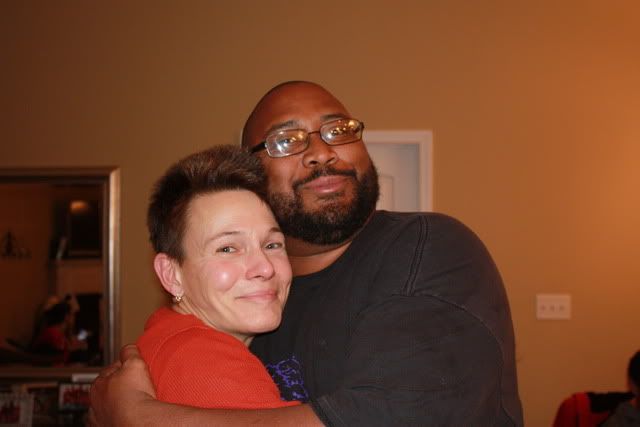 my beautiful and wonderful sister Katie, cuddling Sydney.
Mia taking a nap sprawled out across her Daddy...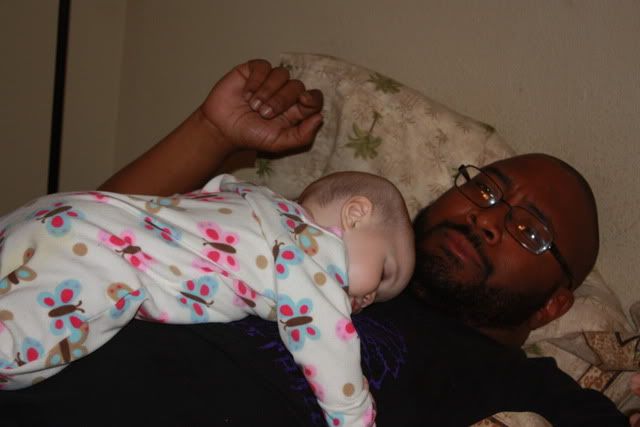 Family piled up on the couch, just chillin', happy to be together...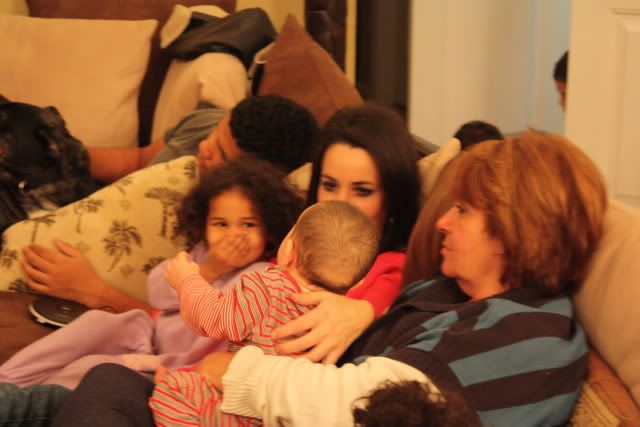 Cousins and best friends...Preston and Brandon
Smaller cousins...and hopefully one day best friends...Cade and Mia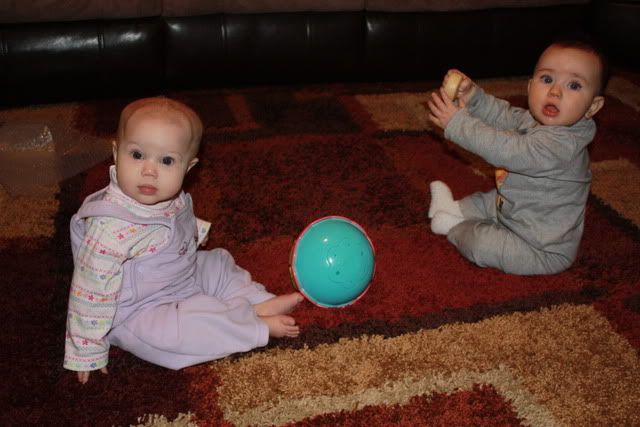 Kids, kids everywhere...sleeping after hours of playing together late into the night...