This afternoon was Mia's official introduction to our new kitten, Mishka. Yesterday, we didn't really let Mia get too close, because the kitten was a bit scared and overwhelmed- can you imagine that poor cat trying to settle in here with all these kids?
So, today, I carefully sat the new kitten, whom we decided to officially name Mishka late last night, on Mia's lap. She did pretty good for several seconds, and then smacked the kitten, thus ending her turn at holding Mishka.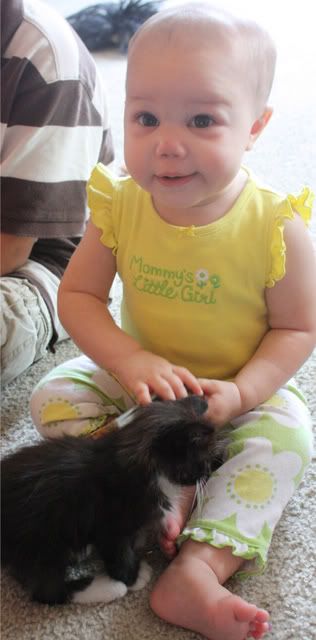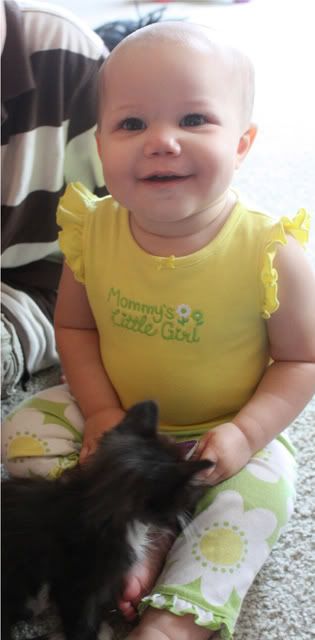 I think that Mishka is adjusting to the chaos that is our household very nicely. There are always a fresh pair of arms ready to hold her, plenty of little kids ready to play and a camera constantly clicking away new pictures of her. She may be as well documented as some of our babies! Our Rottweiler is adjusting also. So far, so good. Zoe is curious and on high alert for Mishka's sudden movements but thus far, Zoe has behaved herself well and not attempted to cause any harm. Hopefully they'll soon be good friends. Okay, well at least learn to tolerate each other harmoniously.