Saturday, we took our children to the Farmer's Market. We were looking for something to do that was inexpensive, and would appeal to all of our kids, from babies to teenagers. The Farmer's Market was something we'd heard about for some time, and talked about visiting. Albert brought it up on Saturday morning and we immediately began the long process of getting everyone dressed and ready to go.
It was in fact, three in the afternoon before we actually arrived. But boy was it worth it! The sights, sounds, and smells were amazing and brilliant. We took everything in, enjoying every second of it. All our kids loved it. All except for Mia, who remained unimpressed.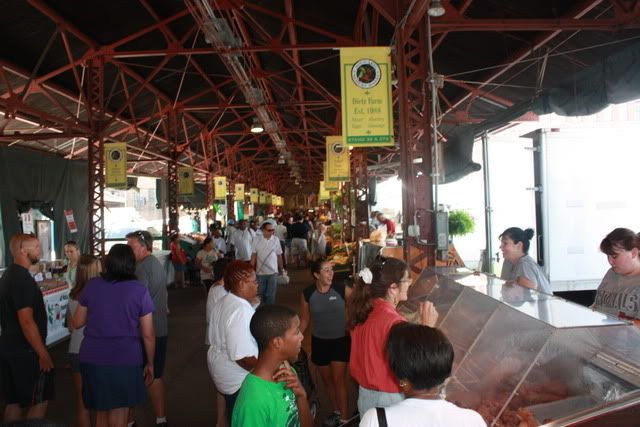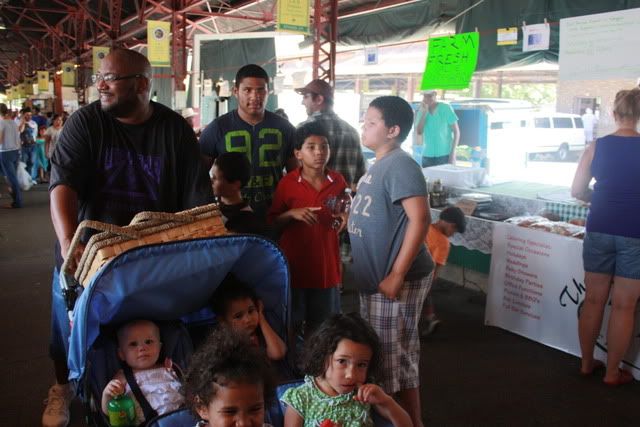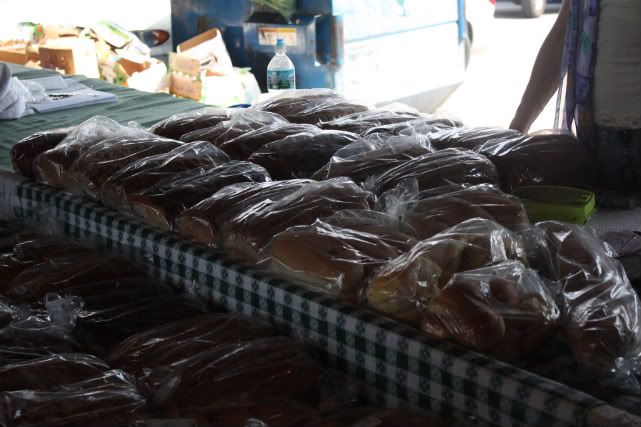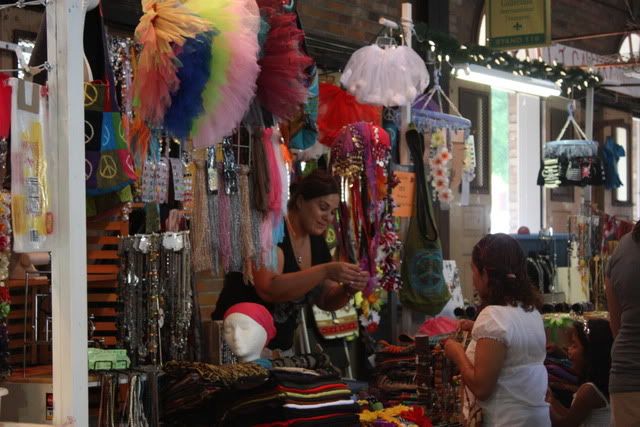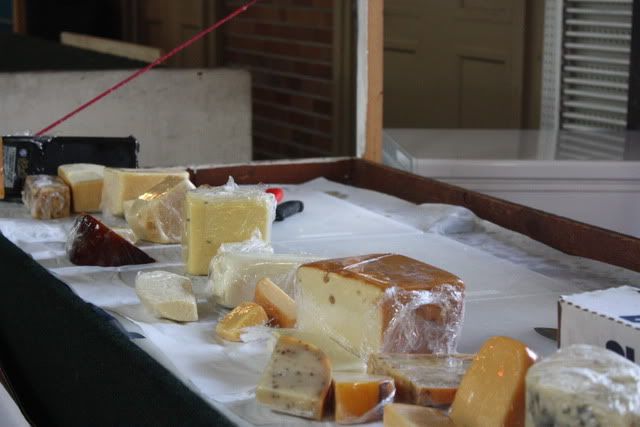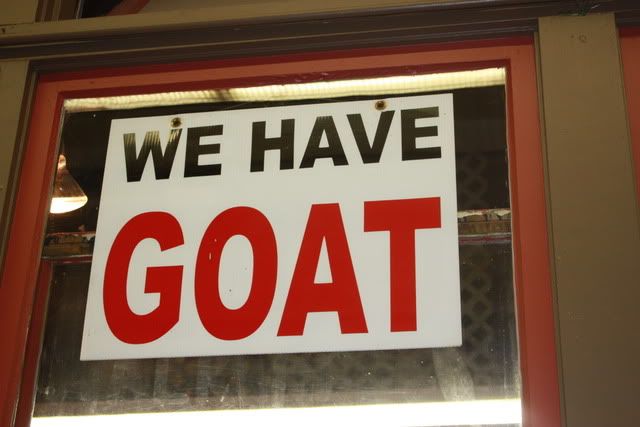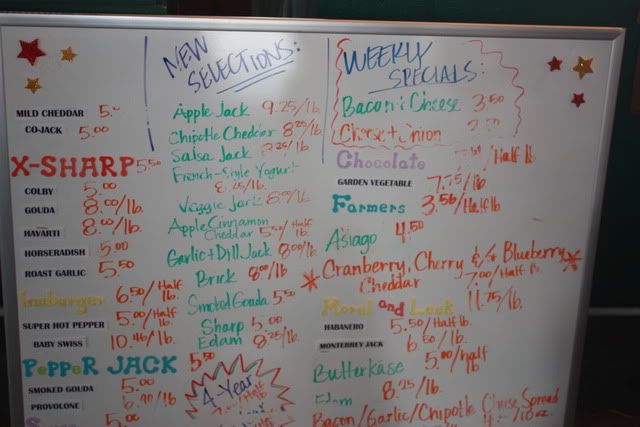 The kids enjoyed lining up to get their faces or arms...or nails painted. It only cost a dollar each, so we couldn't say no. I can't remember when the last time we've found face painting for a buck....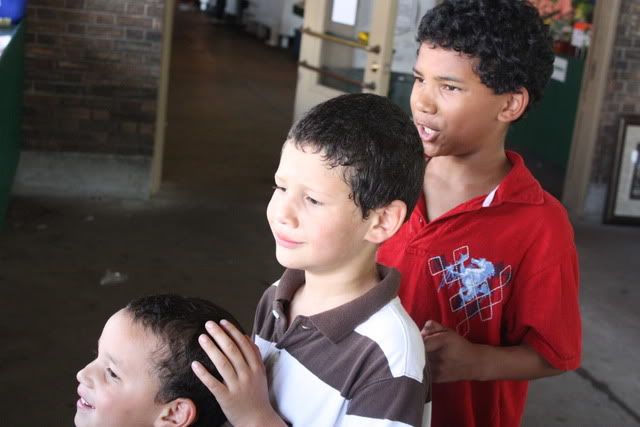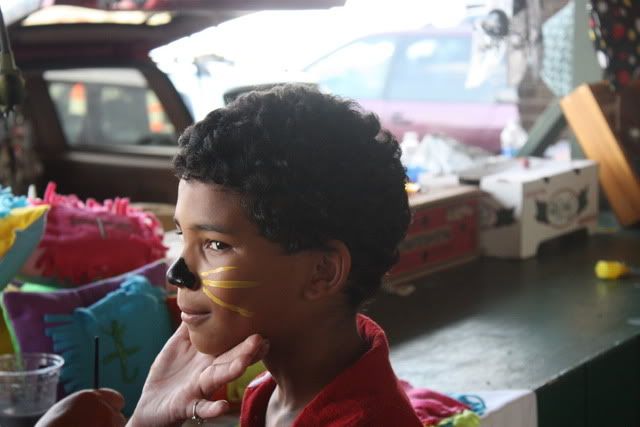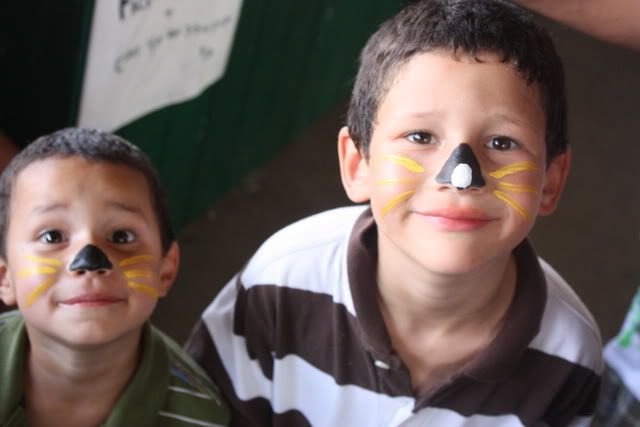 While we were there, Albert found his meat heaven. He discovered all sorts of meats- things our family loves, such as chicken, beef, and shrimp, and things we've never tried before, but that Albert has been eager to try- such as alligator, shark and goat. As soon as we were home, he lit up the grill and began to work his magic. I tell you, he stayed outside on that grill until the wee hours of the morning. And, as a bonus, I kid you not, I haven't cooked again yet. Our fridge is still full of his delicious grilled meat. Tonight, he made Tater Tot Casserole using the leftover beef (yes, pretty similar to the Duggar's recipe which is where we adapted ours from...except we tend to use whatever meat is around, tonight it was leftover beef that he pulled). While he grilled, I wrapped up the corn on the cob, also purchased at the market, to go on the fire as well, while our little kids danced and played on the trampoline. the middle kids crushed cans to take to the recycling plant and the older kids played with the new kitten.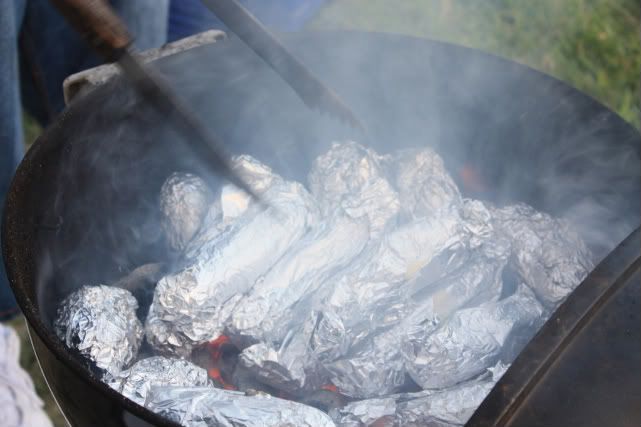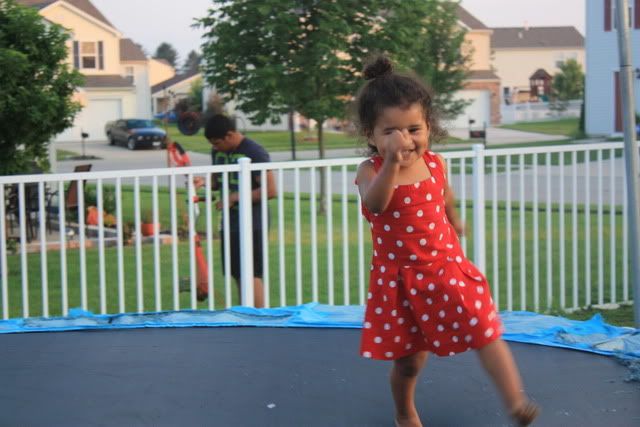 It was a great day. For everyone except Mia, who was pretty hacked off that she had to spend the day out at the market, in her stroller. For all the brilliance of the various venders and all the totally cool wares being sold in addition to fresh meat and produce, the market was not air conditioned and was pretty hot. Mia wasn't too happy. And she didn't mind letting us know.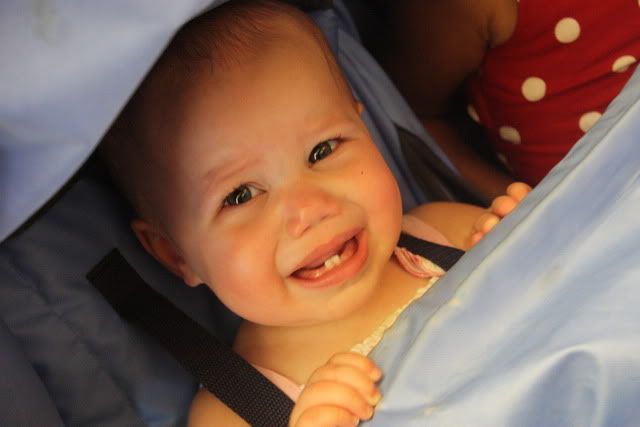 Our family is very excited about the next time we go to the farmers market. I'm not sure if its open in the fall, but I so hope it is. I would love to go in cooler weather and see all the fall produce on display. Anna and Lisa should be visiting us in October. It would be fabulous to bring them as I know they would both really love it. Although I'm certain that as awesome as it is, it probably doesn't compare to the fresh markets in Greece, which is where they both are currently for the summer. Albert and I are so jealous!
In the end, I guess we did spend some money there, but it was primarily in groceries which replaced the need to shop at the grocery store this week so it wasn't really spending, right? I mean, it was food shopping that would have had to been done anyhow, only now it was done via buying local produce that was fresh, tasty and locally grown. And we got a sweet kitten out of the deal, who by the way, had her first vet appointment yesterday and weighed in at a whopping 1 pound, 8 ounces. She was dewormed and received her first set of shots. She's such a doll and the kids love her already. So do I.