Okay, so I'm almost a week late on this post. Anyone surprised that it took me this long to get my Fourth of July pics uploaded and posted? Yeah, me neither.
As you may have picked up from my last post, we recently visited our family in Tennessee. We spent the Fourth of July there and took the kids down to Farragut to see a parade. The kids had a delightful time. The grown-ups may have been dragging a bit, due to a late night the evening before- but that is another post entirely! We got a few really good pictures of the kids watching the festivities and enjoying themselves. That evening we all had dinner together and then went to my sister Katie's house to do fireworks. I don't have great pictures of that though, since two of our little ones were very afraid of the noise and I spent most of my time (along with my mom and Drew) holding the kids that were afraid!
We had a fabulous time in Knoxville and I'm already planning another trip back later this summer with Mia. Here are a few pictures of the parade and our festive little patriots enjoying themselves!
Mommy and Mia watching the parade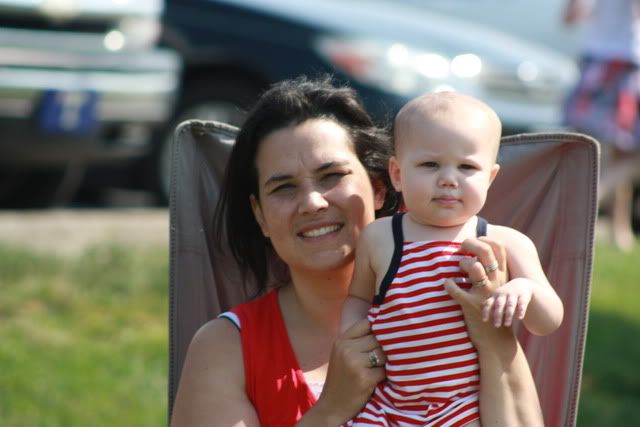 Some of our group arriving late...but they made it to see all the good parts!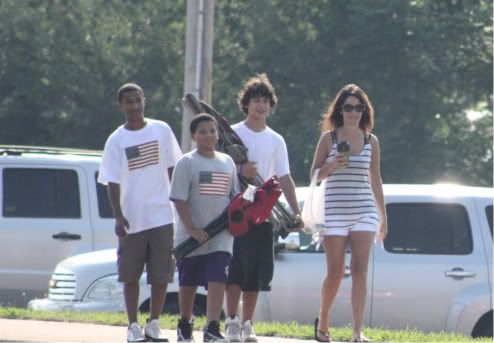 Having fun watching the parade...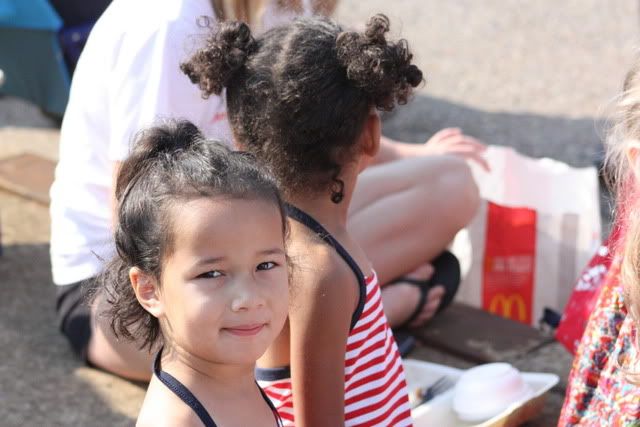 Jackson and Brice with their cousin Cameron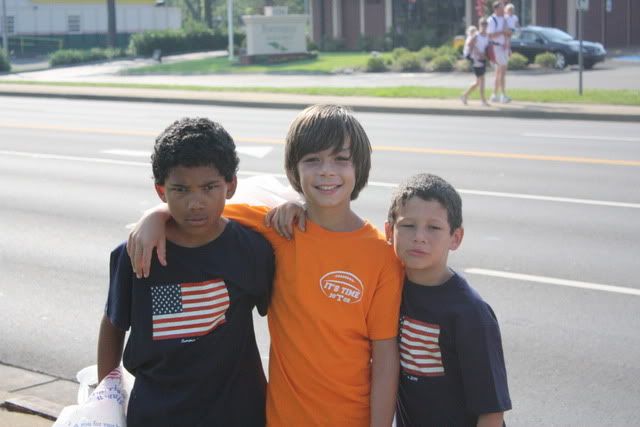 Drew was too tired to sit up straight..so he watched the parade lying down
Miss Mia
Bree looking unimpressed
Nana and Bree