Kambree has a new best friend.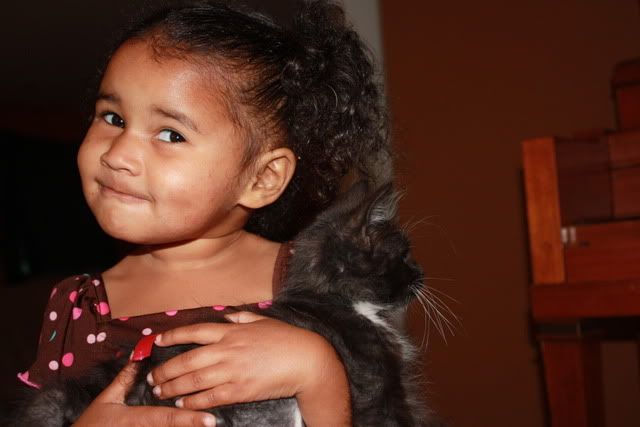 Mishka, our kitten has become Bree's new buddy.
Bree loves Mishka.
I'm not sure if the feeling is reciprocated.
It may not be.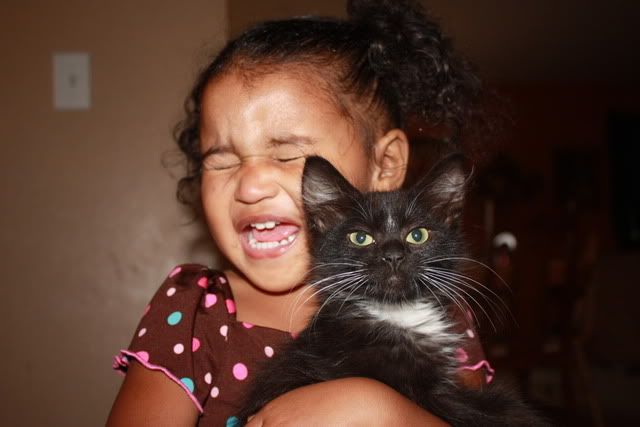 But Bree is very attached to Mishka. In fact, we have a difficult time explaining to her that she needs to put the kitty down and let her have some time to be by herself...Bree isn't fond of Mishka's need for "hands off" time.
We are very lucky that Mishka is so tolerant