Three times today, Albert and I went to the AG Building here in town, and enjoyed a meal of fried chicken, mashed potatoes and gravy, salad, corn, green beans, rolls and cake. Three times. Once at 11:00 this morning. Again at 1:30 in the afternoon, and yet again at 7:30p.m. Why, do you ask? Why did we go to the same place and eat the same meal for breakfast, lunch and dinner? Because it was football banquet day and all three kids had their team banquets today. Back to back...then a space, and then another. Our local grocery store deli catered the event and yes, the fried chicken was just as good the third time as it was the first. And yes, I most certainly ate all three times.
The kids were a sight to behold receiving their trophies, hearing words of praise from their coaches and celebrating each other. We, along with all the other parents of football players and cheerleaders were extremely proud of our children. It was an occasion for the players to spend one last day (or night) as a team, enjoying each others company and reveling in slide shows of their season. We enjoyed each and every banquet and the time spent focusing on each individual child.
And although I have no pictures to show of it, due to an incredibly crowded house and very dark circumstances, our oldest, Drew sang in the chorus at his school musical last night. He did a fabulous job and this evening, after his third performance in three days, attended the cast party, where he filled up with pizza, soda, cake and friendship. We are so proud of all four of our chorus member/football players!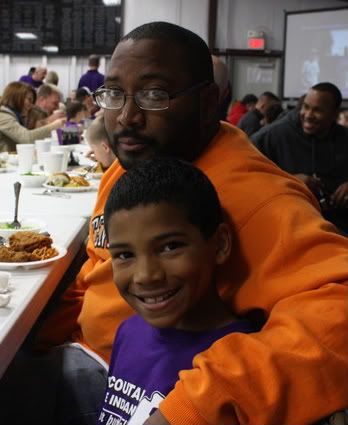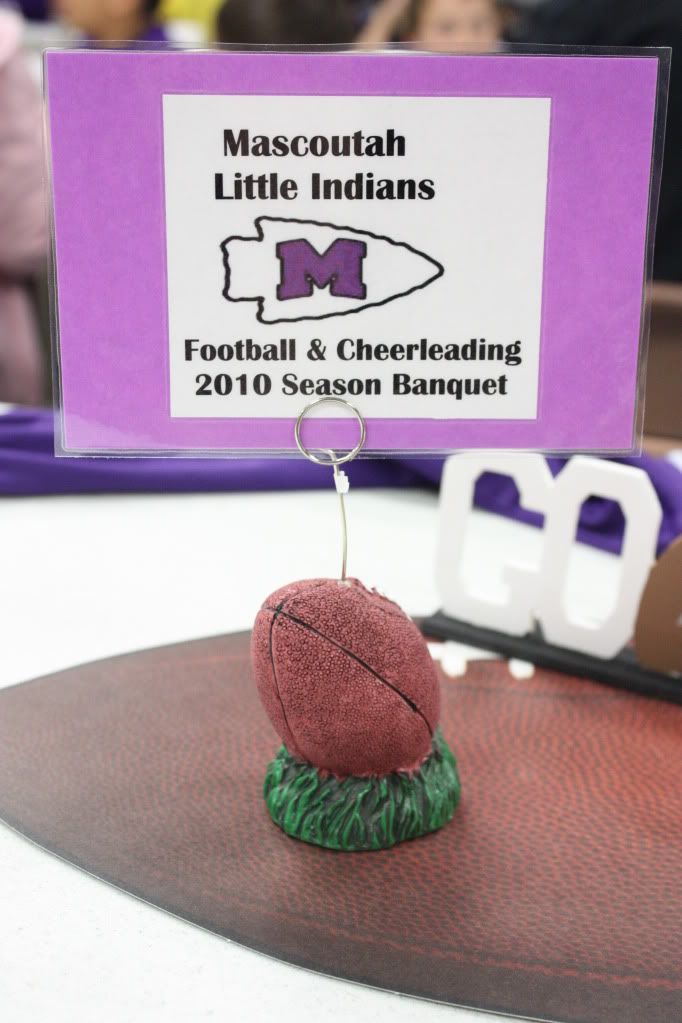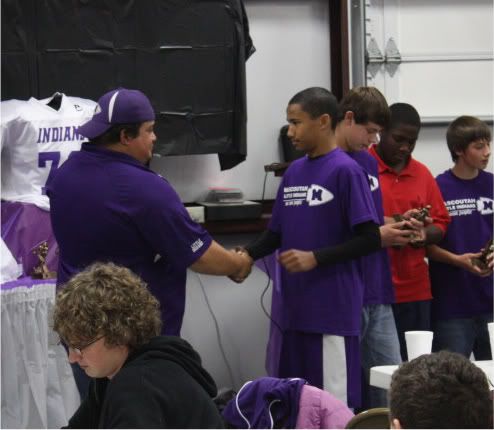 Manny shakes hands with a member of the football organization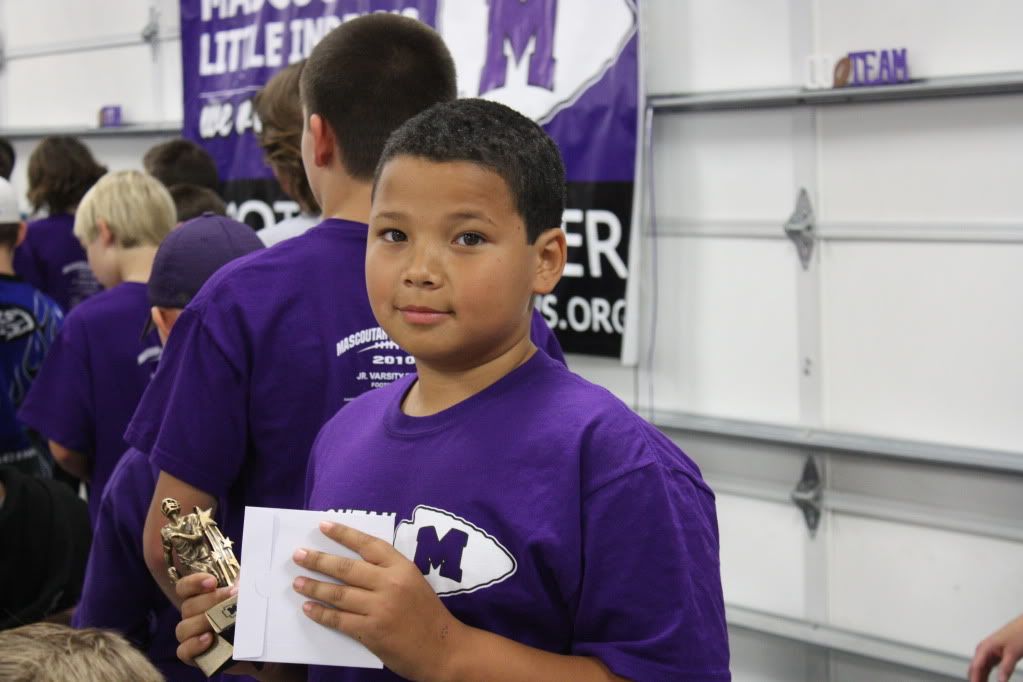 The three amigos...also known as Virgil, Barry, and Manny. Best friends.