This is sweet Mia..in fact, this is sweet Mia on Father's Day, playing with her toys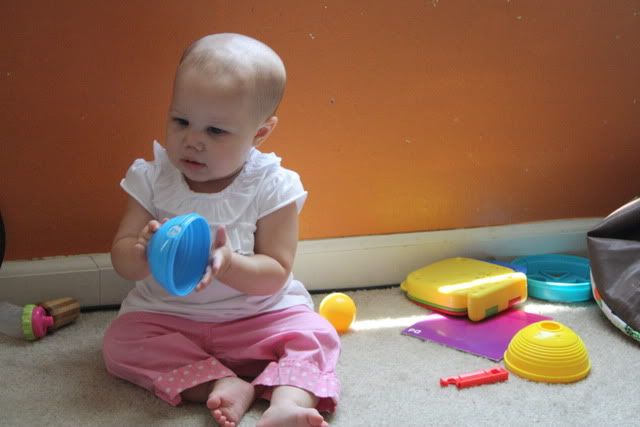 In the past week or so, Sweet Miss Mia has finally...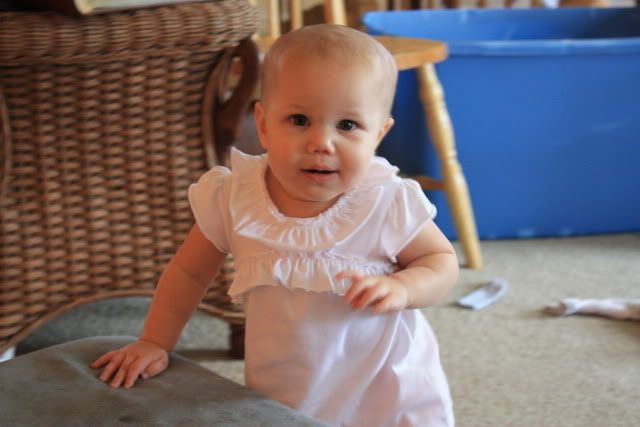 Started....
WALKING!!!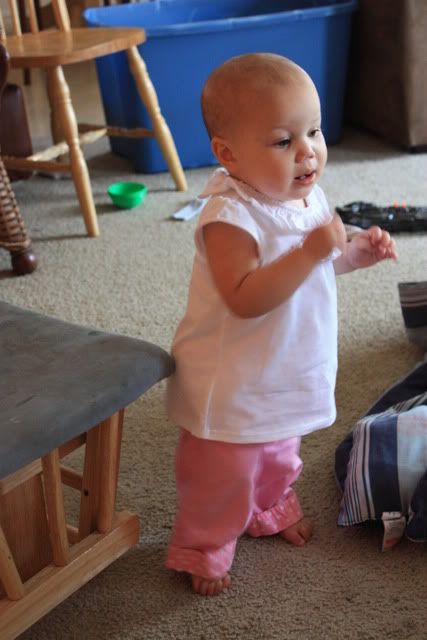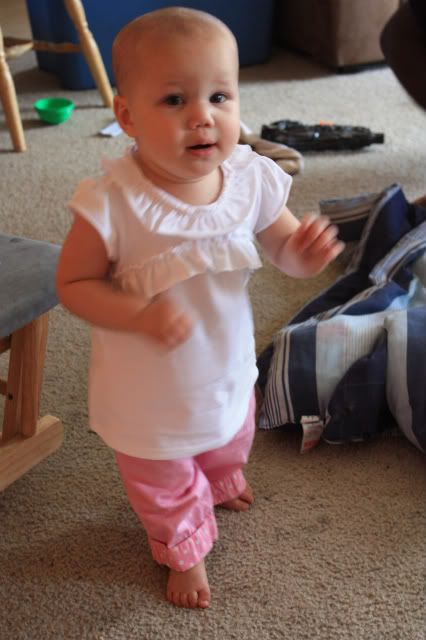 We are so proud of her! It's so sweet to watch her walk around with those wobbly, tentative steps that brand new walkers make. It's precious to see her itty, bitty self standing and walking around the living room. She makes my heart melt. She's starting to say a few words as well. In the last few days, she's said, "Bottle" and "move". Okay, so the "move" part occurred after she overheard me telling one of her older brothers to move out of the way and she thought it would be fun to say it herself...move...move...move! She also calls for "Drew-Drew" her oldest brother. It's tough to imagine she's only been here for fourteen months. It seems like I've loved her forever!