I have finally uploaded the first of the bunch of the pictures I have been promising you all!
I wanted to update first to say that I did indeed miscarry Baby Penguin yesterday morning. While we are sad about it, we know that God is totally in control and we trust Him completely. We so appreciate all of the well wishes, prayers and thoughts.
Physically,I feel great and was fine almost immediatley afterwards. In fact, we went out to lunch a few hours later. Since I wasn't very far along (7 weeks) it was a pretty easy miscarriage.
Sooo...on with happy news. Here are the pictures from my nephew Cade's birthday party! We all had a blast and Baby Cade was super adorable. Ashley picked a wonderful spot to hold his party. It was at the lake with a man made beach. The kids frolicked in the water and played volleyball. Katie and her friend Ryan took the kids for boat rides on the lake, and later we all met back at Ashley's house so they guys could play poker.
Anna and Lisa joined us for the day as it was Anna's birthday as well. Anna's brother and nephews and niece were also there and it was really nice to have everyone all together. Plus, Lisa is awesome at poker and kicked all the guys' butts!
I'm pretty sure I mentioned it before, but my sister Ashley's cake baking and decorating skills are fabulous! She made Cade's smash cake in the shape of a car and did a great job! She also started a fire in mom's oven...but we won't mention that.
Enjoy the pictures everyone! I'll post more of Isaiah and his ultra cool cast soon!
The Birthday Boy...Baby Cade!!!
Katie and Kylie:
Anna and Lisa
Alexandria and Anna:
Mia:
Isaiah:
Albert and Manny: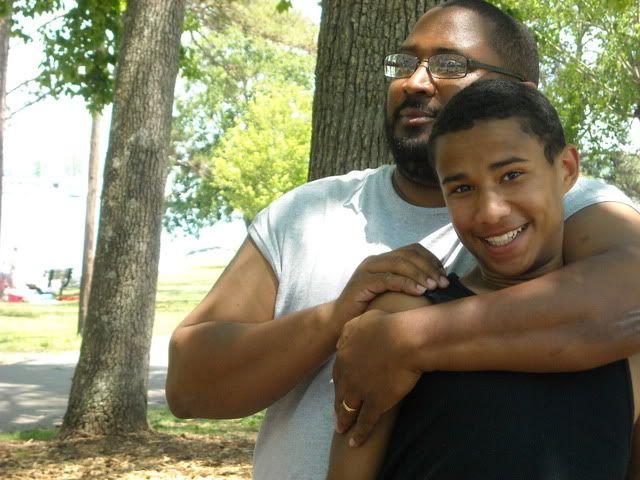 Sydney:
The boys playing "beach" volleyball: