Happy Easter from our family to yours!
We have had a wonderful, slow paced day today, just being together and being thankful for the amazing and wonderful sacrifice of our Lord. The sacrifice that allows us to have hope, joy, peace and comfort. The sacrifice that allows us to live for a purpose greater than ourselves, knowing that the labor of our lives in not in vain when we love for Him who created us.
We took the kids to church this morning and then came home and cooked Easter dinner together. Ham, macaroni and cheese, mashed potatoes, mustard greens, salad and garlic bread. Plus homemade banana pudding for desert. Yum.
The Easter Bunny did indeed visit the kids and we've spent a lot of the day wiping hands and sticky faces and saying things like "No more candy. You've had enough for today!" We also organized an Easter egg hunt in the kitchen and living room since the weather is yucky and rainy outside!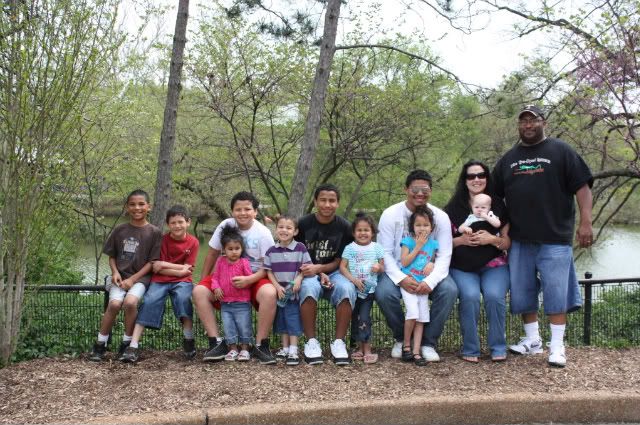 Okay, so this picture isn't from today. It's from last weekend when we went to the zoo. I have lots of great pics to post and will do it soon. We have, by contrast, absolutely NO pictures of today. Kind of a bummer but we enjoyed each other and didnt worry about the camera. Happy Easter everyone!