Stalked by the Stork...a diary of raising twelve kids
Having twelve children is an amazing blessing and one heck of a crazy ride. Join us through all the joys, smiles, tribulations and trials as we navigate this fabulous journey!

Friday, November 30, 2012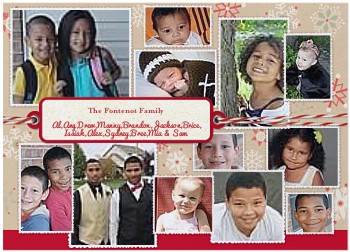 Scrappy Frames Christmas Card
Click here to browse Shutterfly Christmas card designs.